Its been decade now since the first cryptocurrency came into light with the aim of changing the world for better in terms of financial freedom, governance, businesses processes, and lifestyle. Cryptocurrencies are becoming more and more popular as a number of merchants accepting crypto payments grow. However, still it is a relatively small number of places that accept payments directly in crypto, so there is an issue of how quickly and easily you can convert your cryptocurrency into fiat, to solve this, various companies come up with an idea of cryptocurrency debit cards.
Cryptocurrency debit card allows you to walk into any merchant across the globe, and pay using it as a normal debit card. Cryptocurrency debit cards are, likewise traditional debit cards, prepaid cards which allow you to recharge your card with cryptocurrency. The cryptocurrency will be later converted into Fiat money i.e. USD, EURO etc. enabling you to buy your daily needs. There are few cryptocurrency debit cards that convert your cryptocurrency into fiat only at a time of a transaction. Until the transaction, the cryptocurrency will remain in crypto form. While few cards allow you to switch to and from between the crypto and fiat as many times as you want. These cards are linked to popular payment processors either Visa or MasterCard giving you the power to transact across the globe. You may not find any difference between the normal debit card and cryptocurrency debit cards in terms of appearance. Card holder's name, card number, expiry date, issuer company name, payment processor's name, and CVV are the details that cryptocurrency debit cards have printed on them which are the same as the traditional debit cards.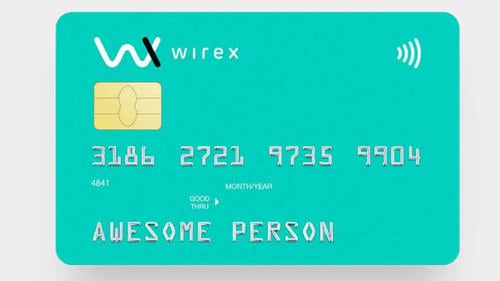 There are two types of cryptocurrency debit cards namely, virtual and physical/plastic. The plastic/physical card likewise, traditional debit cards, plastic crypto debit cards allow you to make online as well as offline transactions anywhere as long as you don't run out of the balance. You can even withdraw the cash from the ATMs. Virtual debit card – virtual cards are designated for online transactions and have no physical form, the only thing you cannot do with a virtual debit card are making offline payments and cash withdrawals from the ATMs as it doesn't have an electronic chip. Otherwise, it is a great option for people who don't want to carry the physical card and are afraid of losing it.

Before getting cryptocurrency debit card it is always good to check the range of services offered along with the charges associated with them.